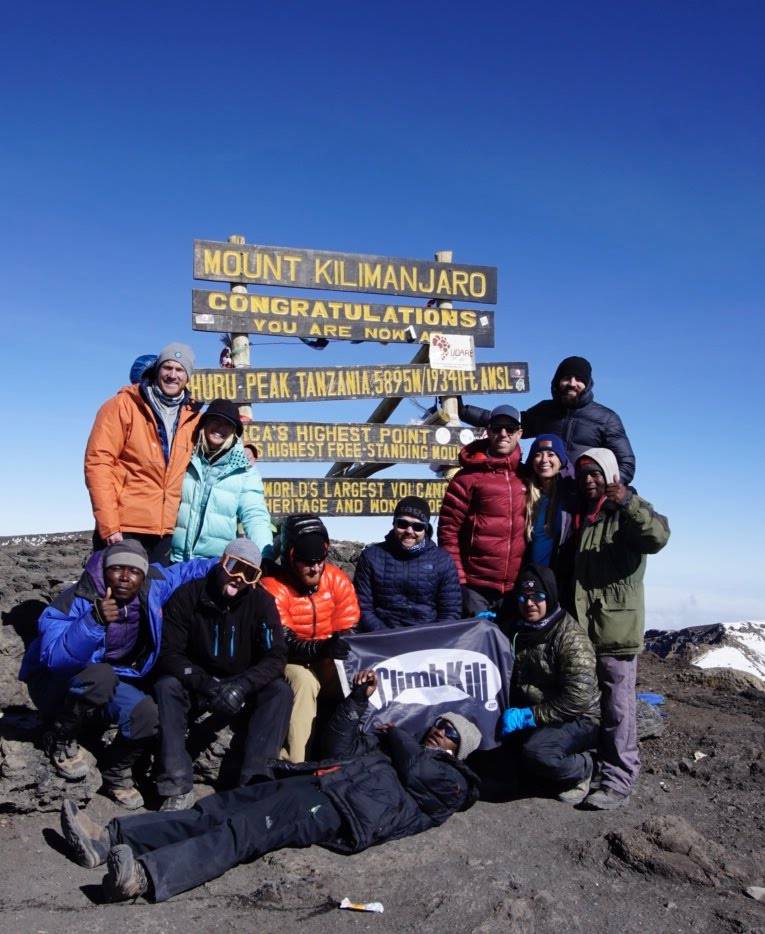 I recently (Oct. '18) had the opportunity to summit Mt. Kilimanjaro. At 19,341 feet Kilimanjaro is the tallest point in Africa and the 4th tallest of the famed Seven Summits. While you have to take climbing Kilimanjaro seriously, it's not a hard climb. The mountain is a series of volcanic cones and the routes up are gradual. You have to understand altitude and make sure your body is adjusting. You also have to be in good enough shape to spend 6-8 hours/day on your feet. I've wanted to climb Kilimanjaor since I was 12 or 13 years old. For me, this was a once-in-a-lifetime trip that I'll always remember. Here's 7 things I learned along the way:
1. Pole, Pole!
I quickly learned that hiking Kilimanjaro is more mental than physical. For 4 straight days we walked so slowly that it felt like I was standing in line somewhere. Anytime I walked even a little too fast a guide would yell "Pole, Pole!" which means "take it slow" in Swahili. This meant lots of time for conversation and getting to know the mountain.
Fun fact: No one is really sure what the name Kilimanjaro means. Some claim it is "Mountain of Greatness" or "Mountain of Caravans".
Like any adventure, make sure you do it with people you love. There's hours and hours of conversation time :)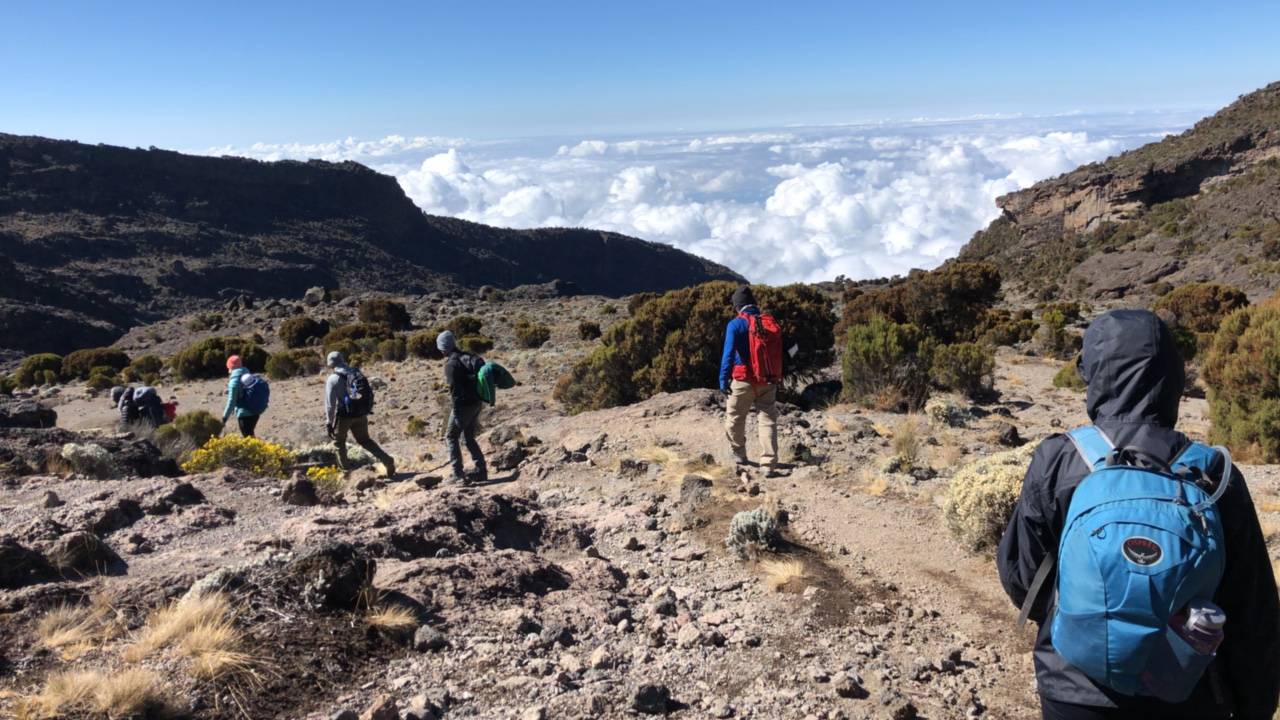 2. Almost everyone makes it.
Kilimanjaro is attainable. You need the fitness level to run a 5k comfortably and stay on your feet for 6-8 hours per day. You walk slowly so there isn't too much physical exertion. Just long days and sometimes restless nights at altitude until you adjust. If you spend time hiking at altitude before you go, your body will be much more willing to acclimate. I'm in Utah, so I spent the summer climbing every peak I could find. Some of the hikes I did locally I would consider harder than Kilimanjaro. If you give your body time to adjust, drink lots of water, and eat enough calories you'll be fine.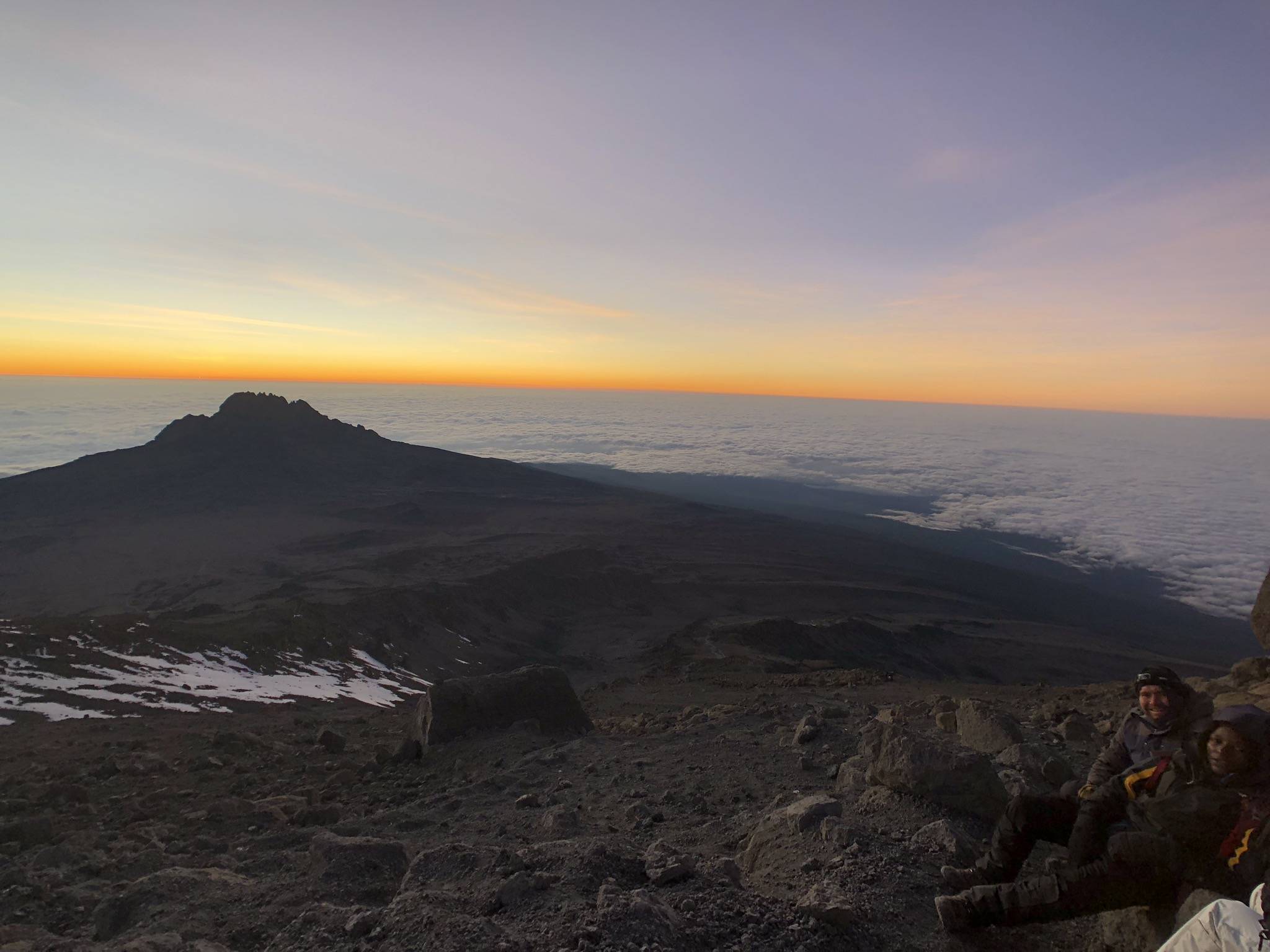 3. Be gracious.
The Tanzanian people are wonderful to be around. They are friendly, caring, and fun. The porters do back-breaking work. They'll make you look foolish as you struggle at times with your 20lb. day pack. Thank them. Share your trail food/snacks/candy with them. Appreciate and respect their culture, expertise, and way of life on the mountain. You'll likely make new friends that will want to stay in touch.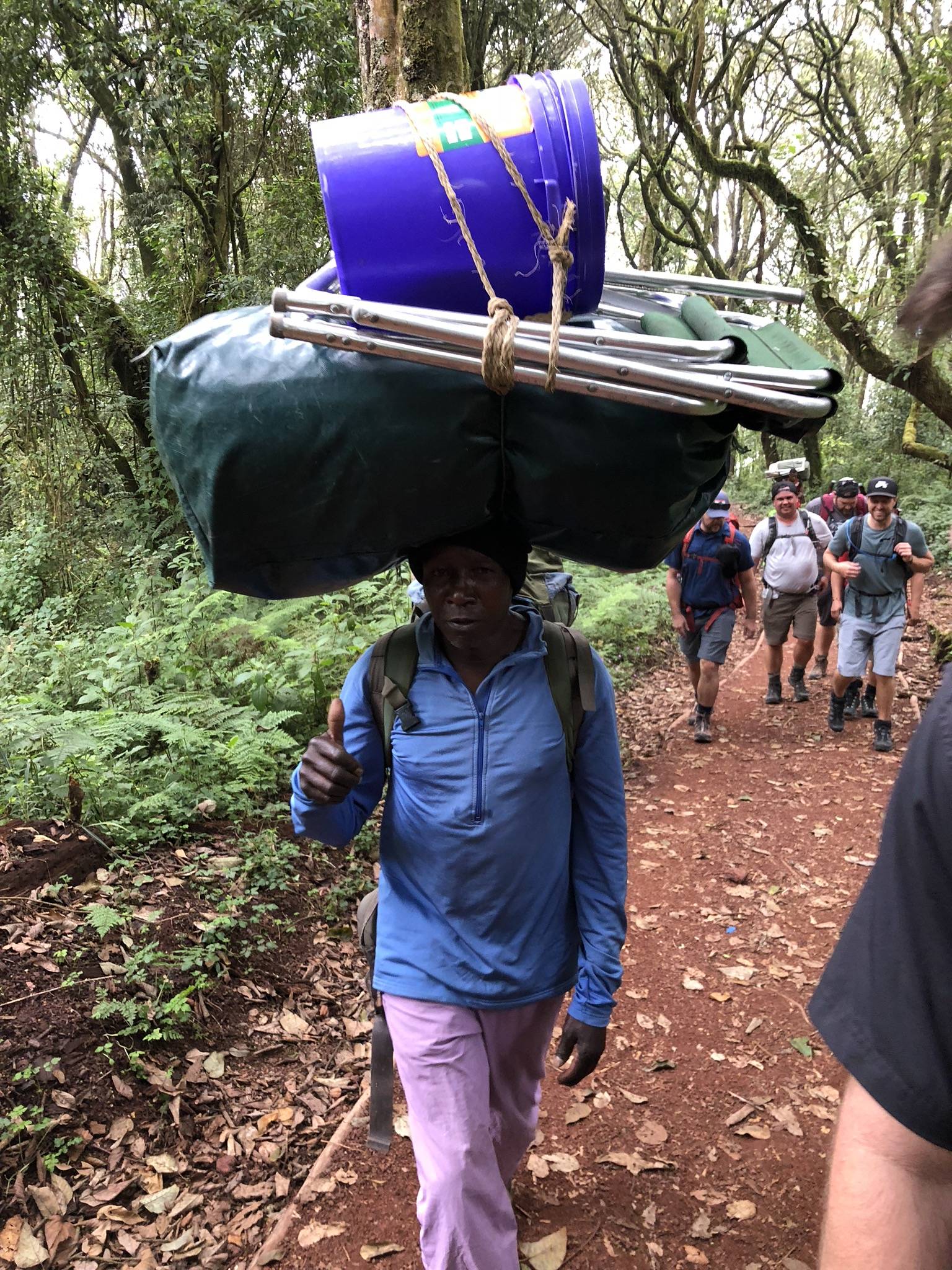 4. Get the right gear.
As a gear addict, I already knew this one. I spent hours and hours researching what gear to take. It was stressful and fun. I agonized over every detail. My goals were to avoid blisters, stay warm, and keep dry. Sounds easy, right? It is if you aren't going through five(!) climatic zones. I'll make a gear list in another post. But put the time in to identify what you own, what you need to buy, and what you can rent. If you are properly equipped, the climb is so much easier. For most of the hike (depending on the weather) you will be layering up and down throughout the day. Day one you will be in shorts and a t-shirt. However on the first night you will be in a down jacket and beanie. Nights are cold throughout and you'll be sleeping in a 0 degree bag with a 15 degree liner for added warmth. The only day I needed heavy snow gear was on summit day. Temps that night during the climb can be cold and there can be wind that makes it worse. We were lucky and had great weather and only mild conditions even on summit day. It's always below freezing at higher altitudes so regardless of the other parts of the climb you will need sub-zero adequate layers.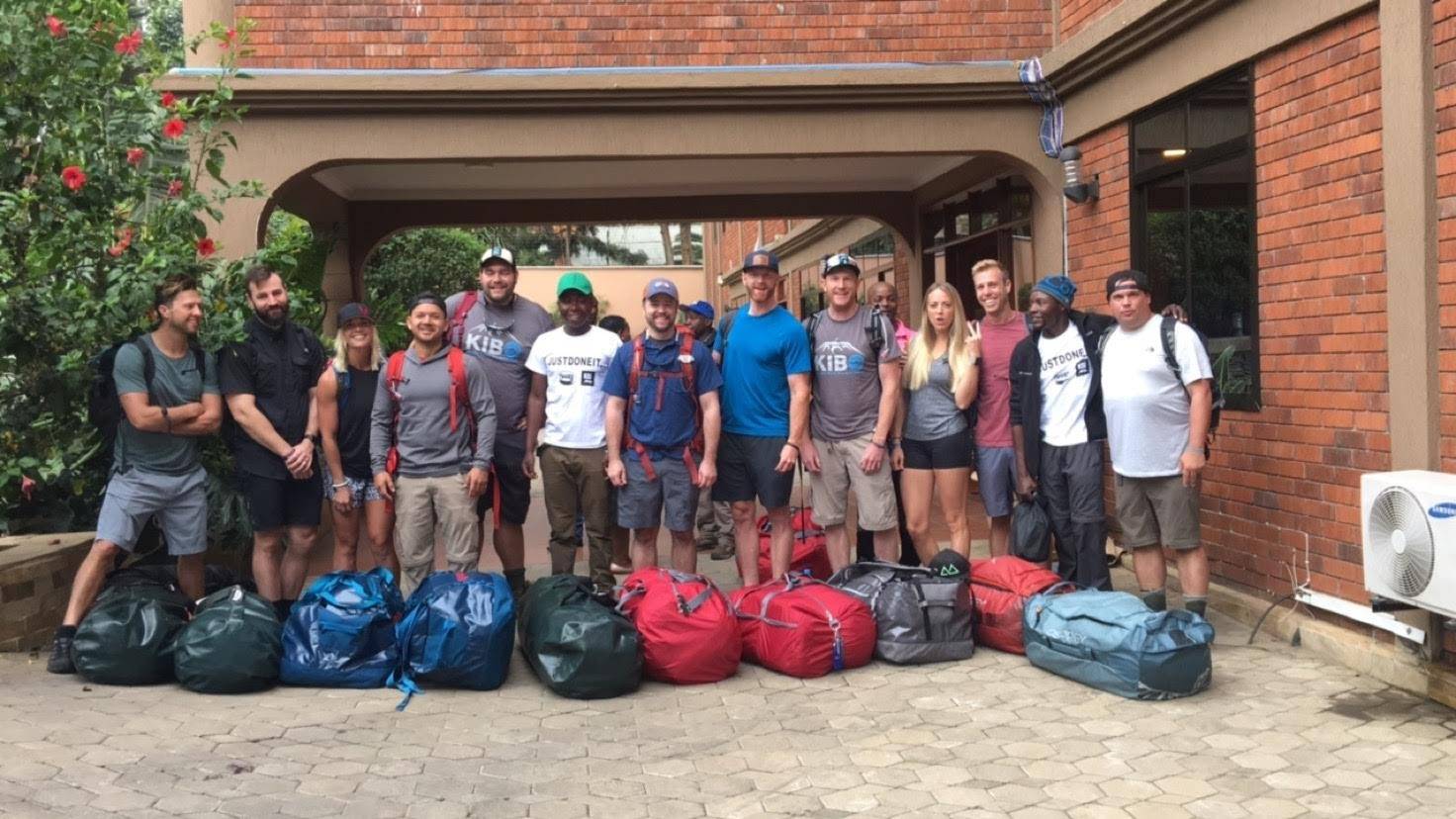 5. Choose a route based on your comfort with altitude.
There are routes as short as four days and as long as eight or nine. We chose the six day Machame route. Eight days is a long time to be living in trekking conditions if you aren't used to it. Eight days will also help you acclimate more so you'll have a better chance of managing the higher altitudes. If you hike a lot and live above sea level, I recommend six or seven days. By day six I was more than ready to leave the mountain and get a shower and nice meal. Machame is a beautiful route with amazing views. The routes converge anyways about halfway in so if you feel like you can shorten it you will still see the best of the mountain.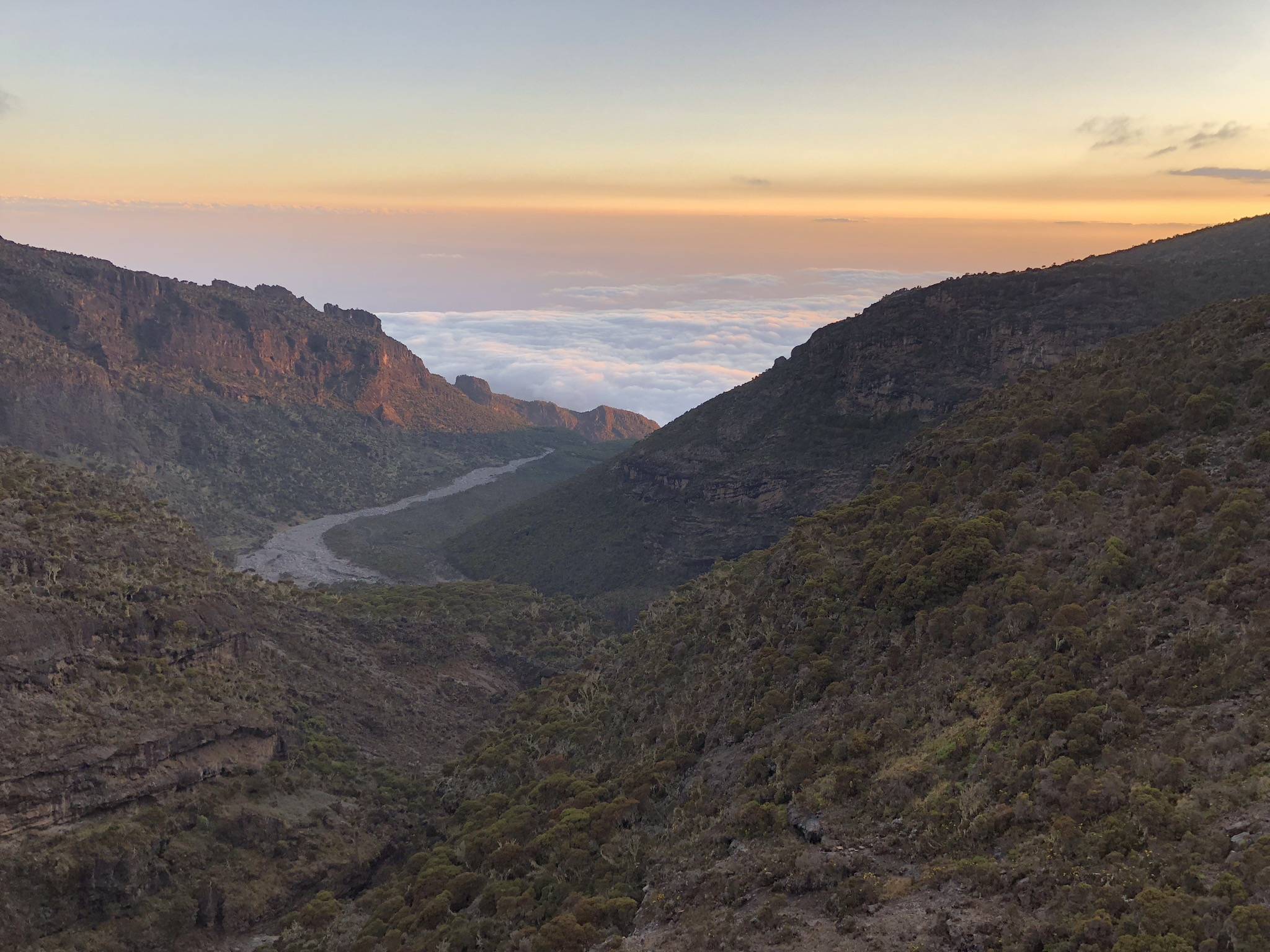 6. Choose a tour company carefully!
There's a range of conditions on the mountain. Some groups had it good, others not so much. We went with Climb Kili and I'm glad we did. Their guides and porters work together often and had good chemistry. Their system was dialed in and created such a fun experience. You have to hire guides to go up the mountain. So don't choose the wrong ones! Climb Kili trains their cooks for a couple years, has guides who have summited over 100 times, and modern equipment. Can't go wrong. There's other good options, but I only have experience with this one.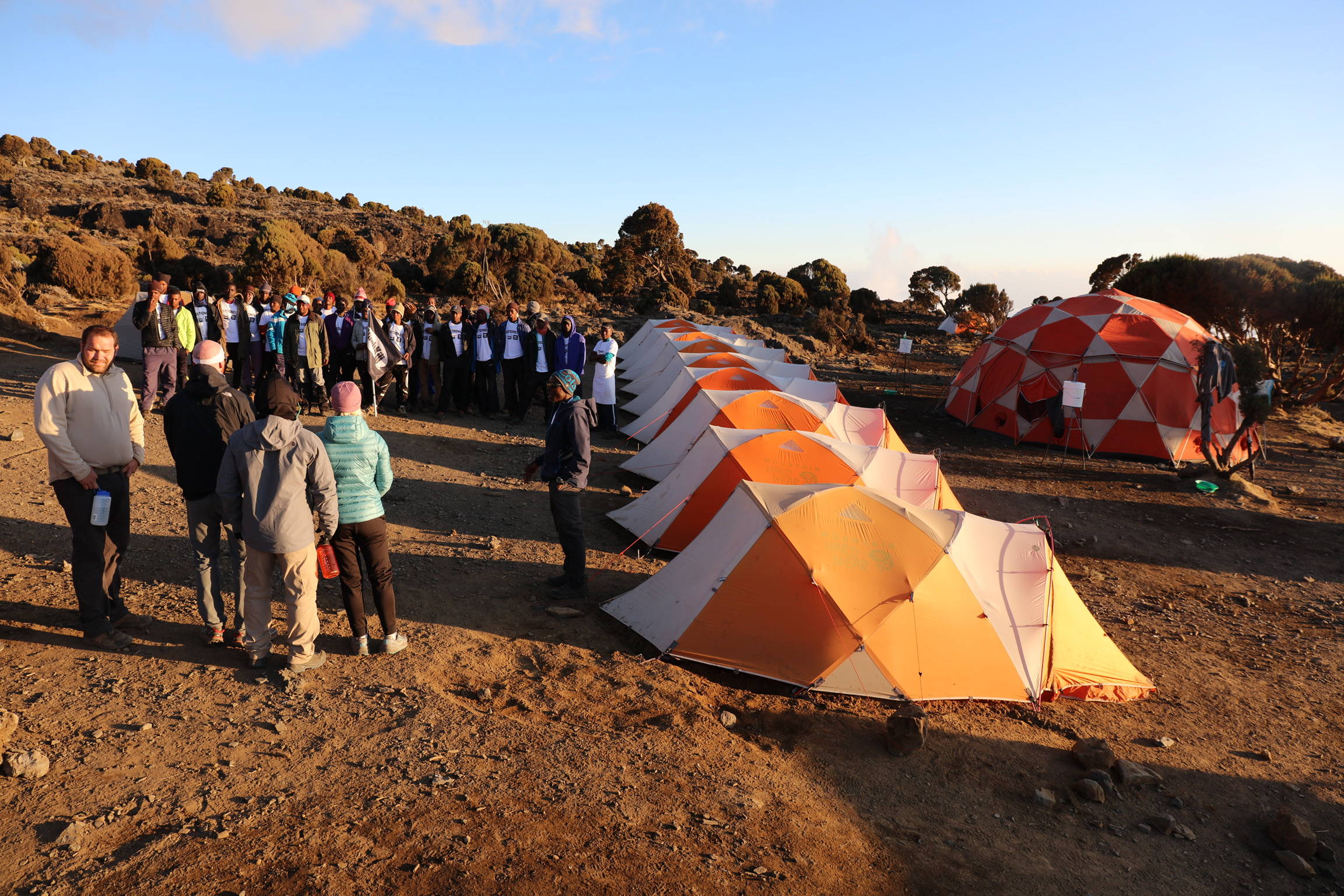 7. Cameras.
I was probably most stressed about what camera to bring. This probably deserves another post on its own. But stick to whatever you are most comfortable with already. For most people that's your phone. You can get great shots with your phone on the trail that you will be happy with. I took a Sony a6500 but used my phone most of the time. Others had GoPros which is another nice option for ease-of-use and portability. If you are a photographer, you can also tip your guides to carry your gear for you and bring along a couple nice lenses to use. Because of the amount of time you are on your feet carrying your day pack, I don't think you would want another 10-15 lbs of camera gear.