Sale price
$55.99
Regular price
$79.99
Unit price
per
Sale price
$55.99
Regular price
$79.99
Unit price
per
Free shipping $50+

Secure Checkout

One-year Warranty
Let's Dive In...
ALL SALES FINAL. NO RETURNS.

Our US based family owned and operated business is one of the fastest growing outdoor brands on Amazon. Leading the way in the snorkel market Seaview 180 has been a household name in the beach accessories category for over 5 years. Our customers are like family. Snag a pair of our NEW & IMPROVED Topside 1.5 snorkel fins today and join our group of over 700k satisfied customers.
FEATURES & BENEFITS

Easy On, Easy Off
Rock Safe Textured Sole
Hook & Loop Closure Strap
Form Fitted Walkable Fin
Wide Fin Design
Durable Construction
Range of Sizes
Custom Fit
Travel Friendly
SPECS

MATERIALS

Neoprene boot
Polyurethane fin
CARE / INSTRUCTION

Be sure to take regular breaks while snorkeling.
Always follow the buddy rule: never snorkel alone.

TO CLEAN/CARE:

Rinse gently with clean water. If more cleaning is needed, use a mild soap and air dry in shade.
Limit long exposure to extreme temperatures or direct sunlight.
Do not use solvents or other chemicals to remove stains or marks from your fins as this can cause damage.


View full details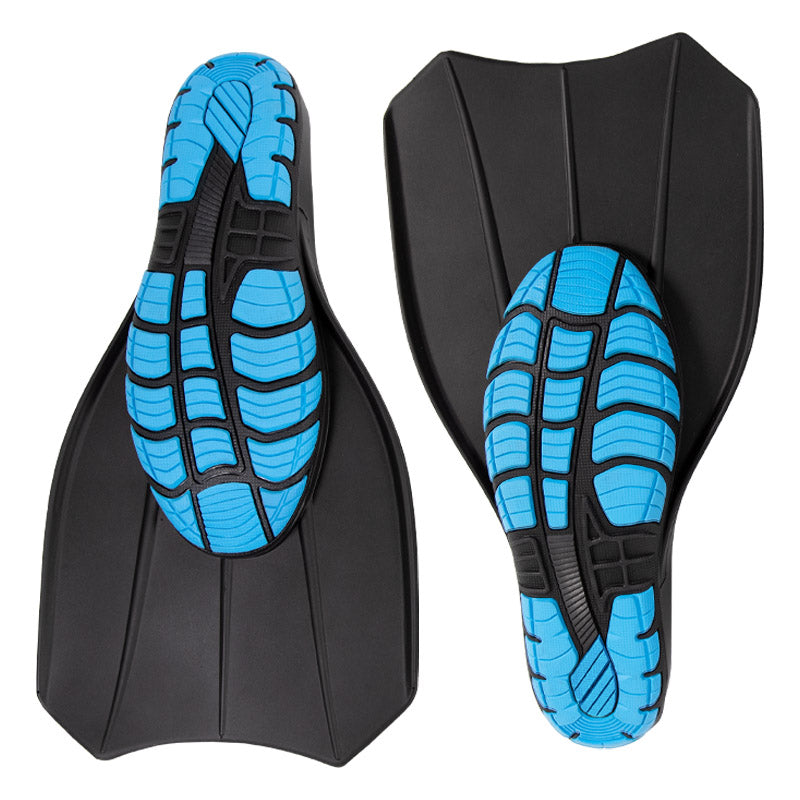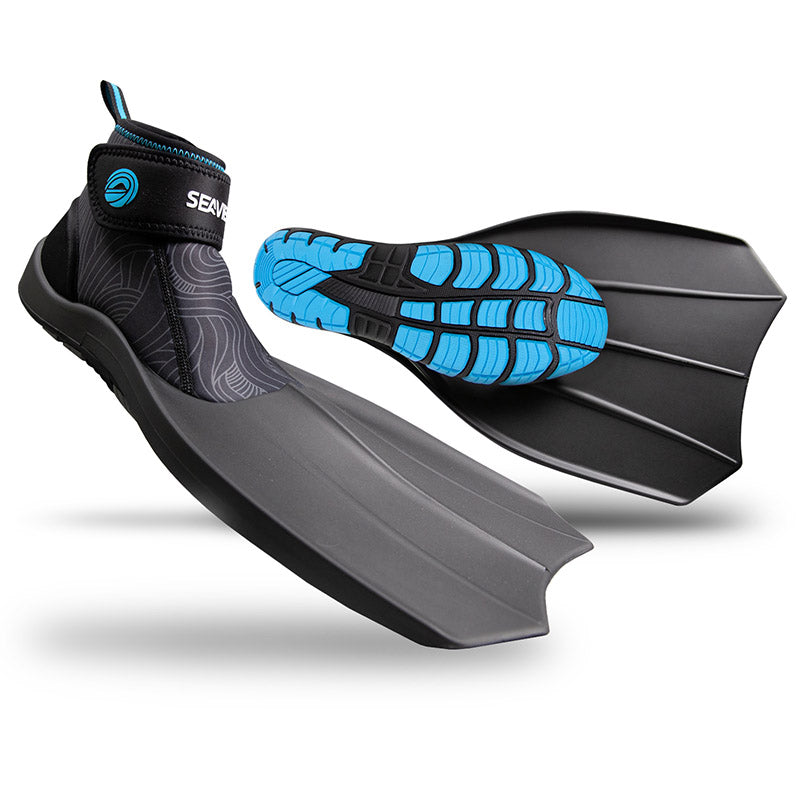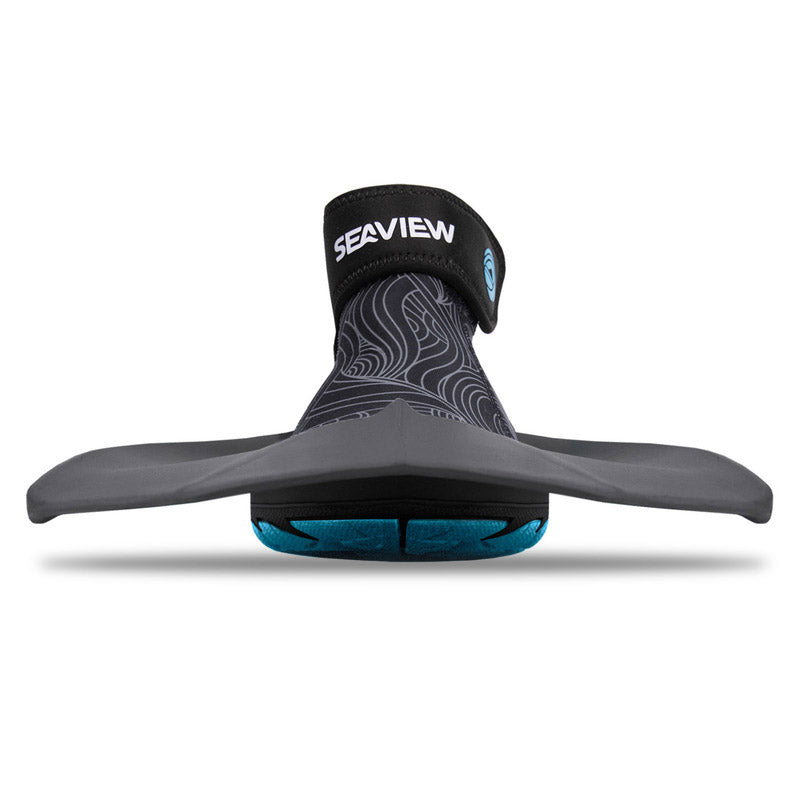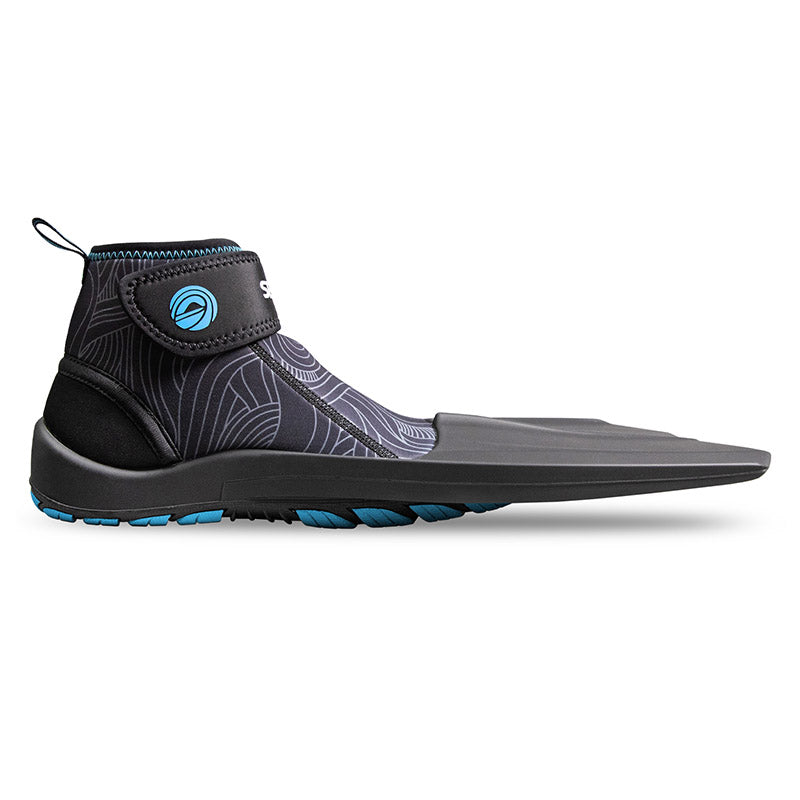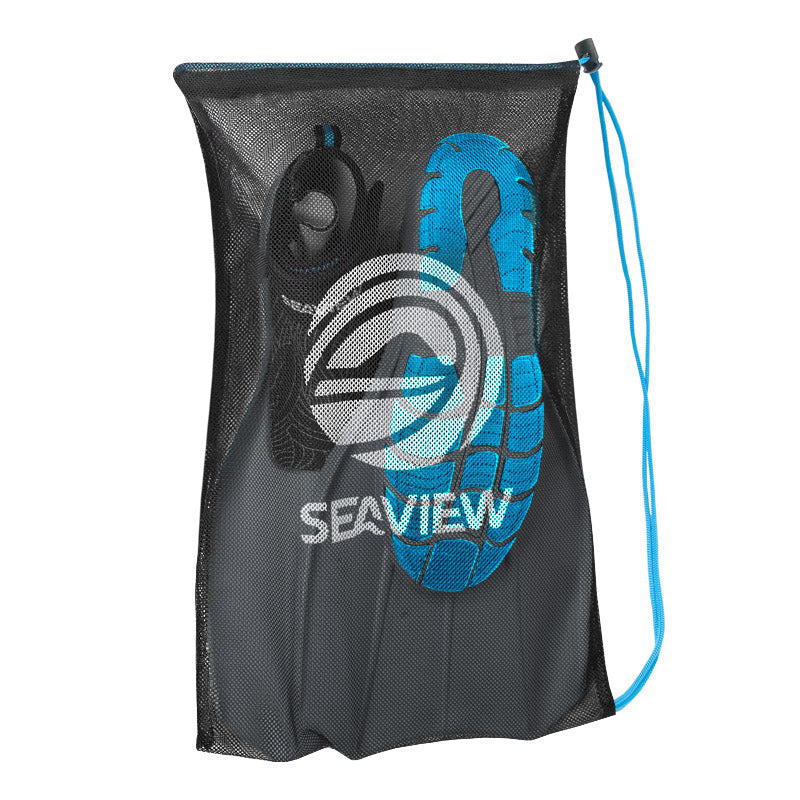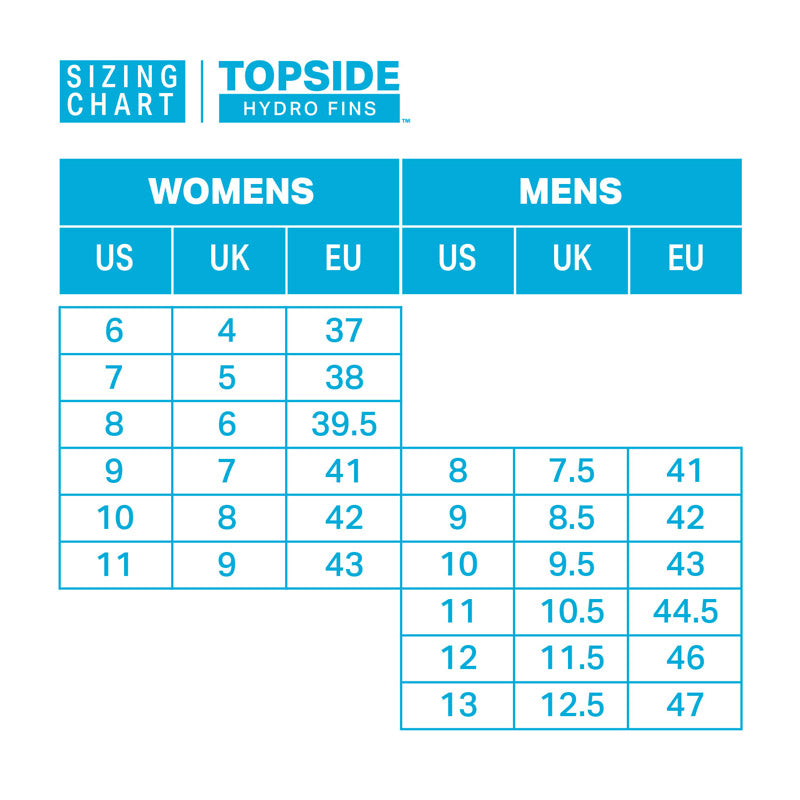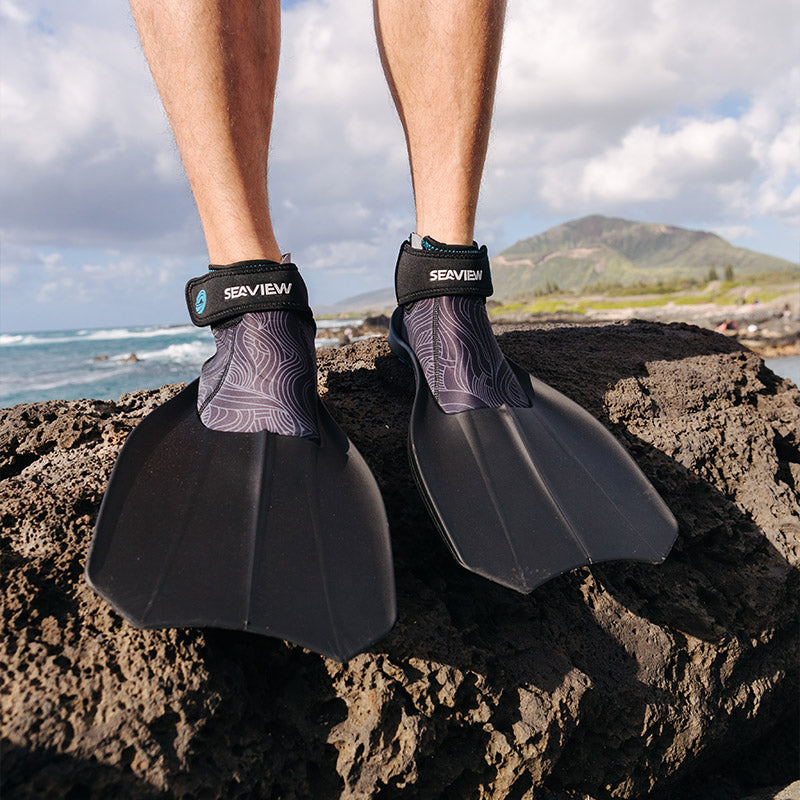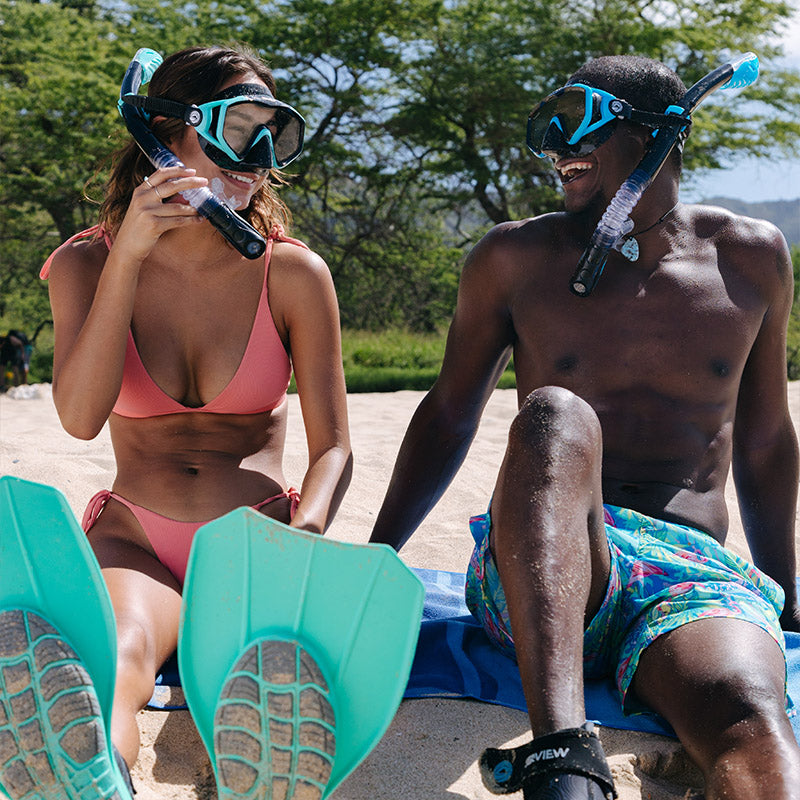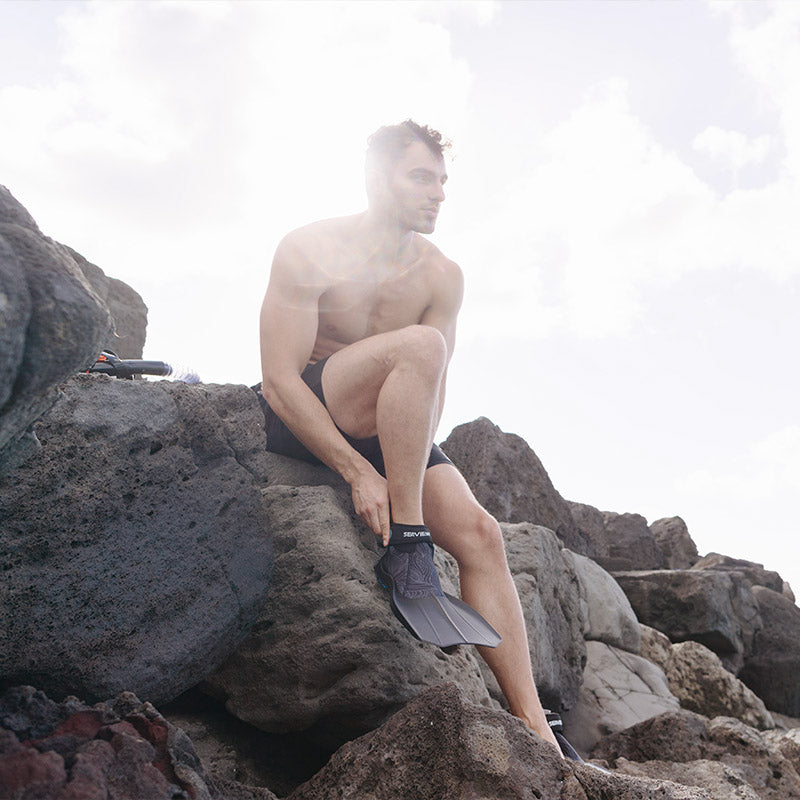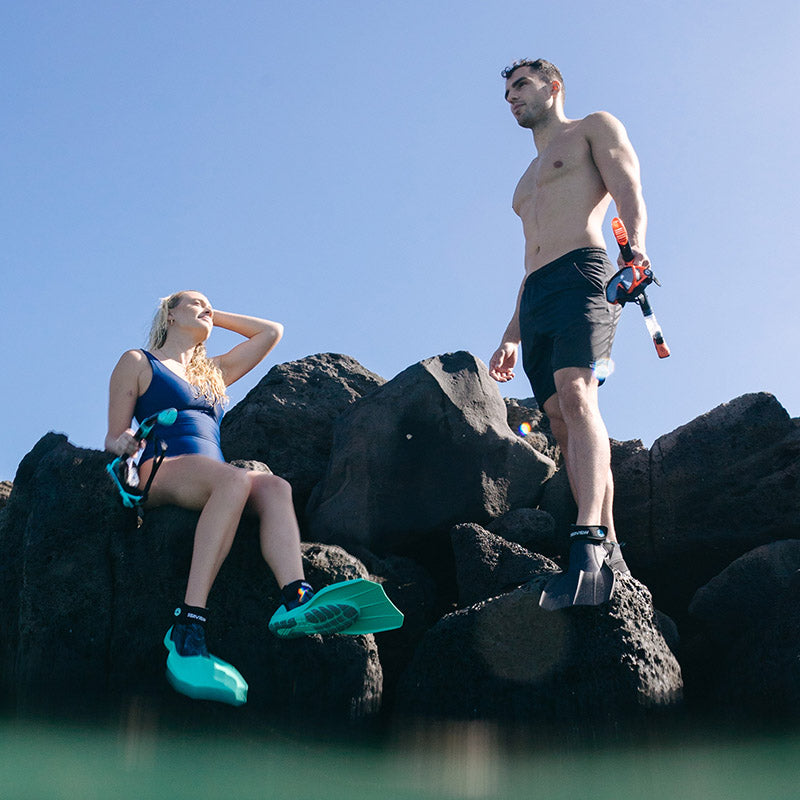 EASY ON/OFF COMFORT:
Our easy on and off full foot fins were designed to give you the most comfortable snorkeling experience. These one of a kind fins have an easy to use Velcro opening that allows you to slip your foot in, tighten the strap to your desired fit and hit the water. Topside fins fit like a shoe. No more blisters with these days The closed toe and heel prevent cramping and hypertension in your foot. The neoprene boot allows for flexibility in sizing as the material has some stretch.
FORM FITTED FOR ALL:
Unlike traditional snorkel fins our walkable sole design allows us to offer a variety size options for the perfect fit. A more accurate fit allows you to get the most out of your fin including a good amount of propulsion and thrust for under water adventures. Don't forget these next time you head out swimming, snorkeling, body boarding, or paddle boarding.
VERSATILE, ROCK SAFE, WALKABLE SOLE:
These snorkel fins have a textured sole that is fully supportive, ultra comfy, totally walkable and are absolute dream boats for your feet. We combine the function of both shoe and fin. No more awkward waddling in and out of the water, and much easier to wear than most other fins. You will have more foot protection as each fin has a strong rubber sole. Additional uses for Topside fins include body boarding, paddle boarding, and river boarding.
WIDE FIN DESIGN:
While longer fins will provide more thrust for applications like diving, these short blade fins will provide noticeable boost to your swimming. 35% wider and 2x as much propulsion and thrust under water than our last model. This design has a stronger down kick than up due to the primary fin surface on top of the boot. For extended swims and deeper dives, we recommend you choose fins with longer blades. For casual snorkeling and shorter distance swimming a short blade fin will help with improving strength while providing needed thrust to get the job done.