Snorkel Safety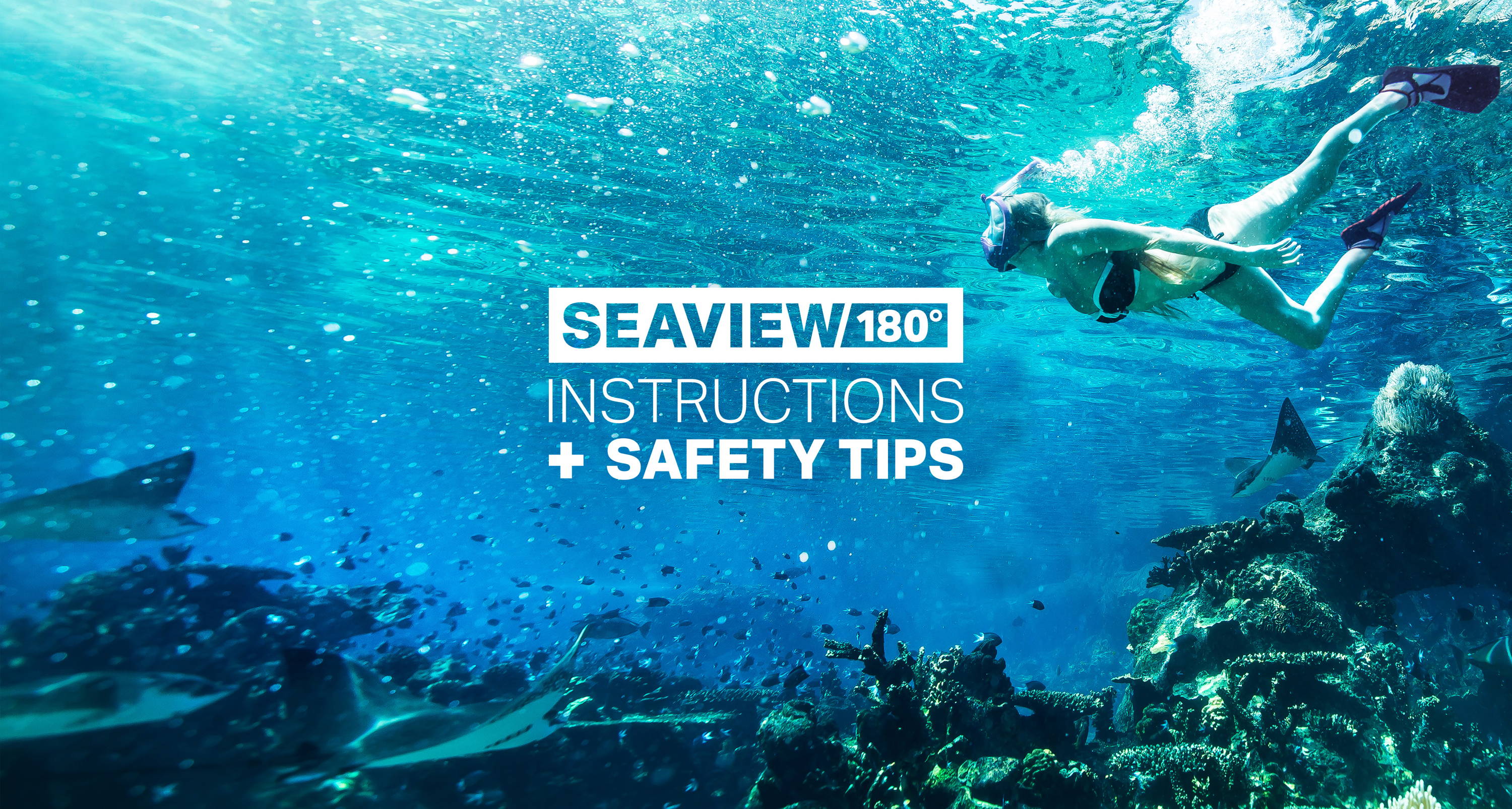 WAYS YOU CAN HELP PREVENT ACCIDENTS WHILE SNORKELING...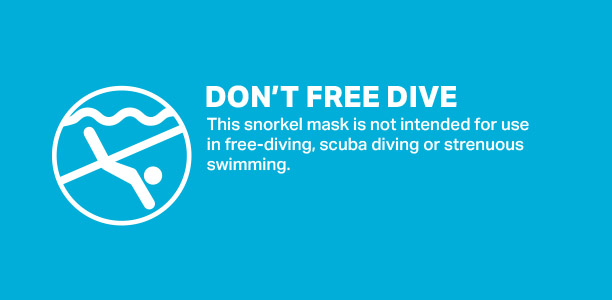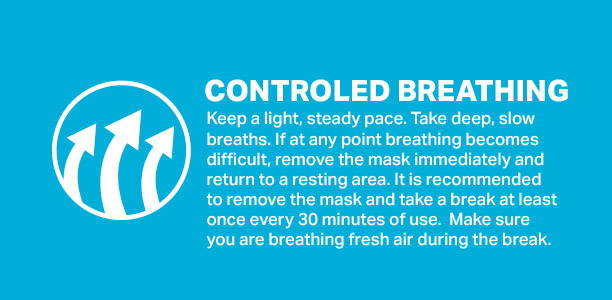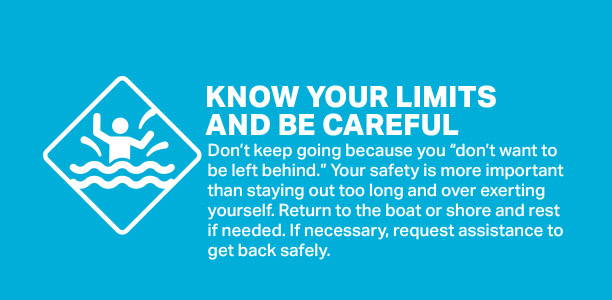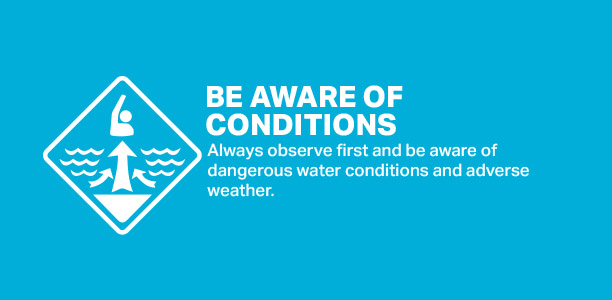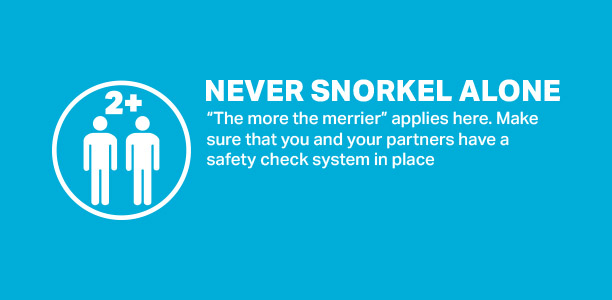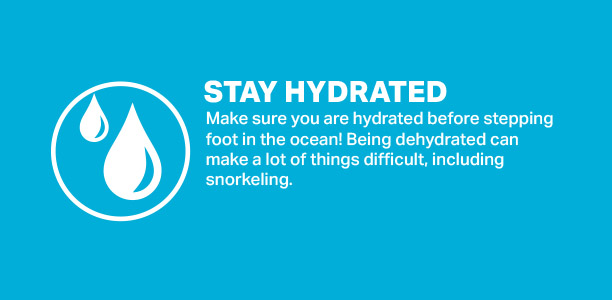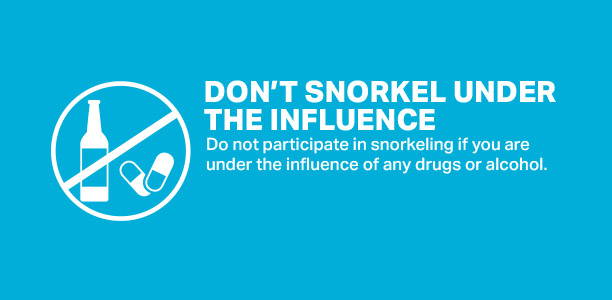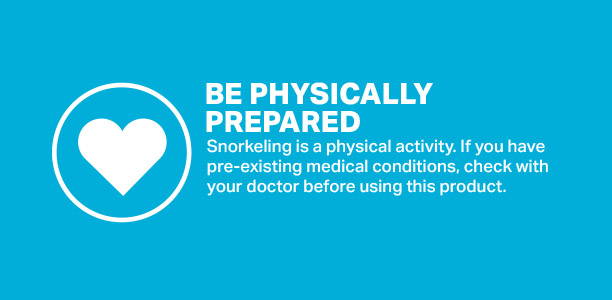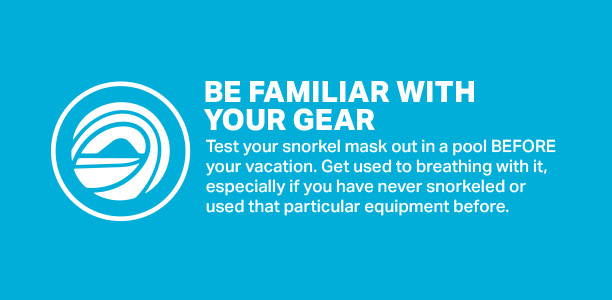 PREPARATION
It's useful to pre-treat your mask before every use to remove any residue in order to reduce fogging. Even a new mask may contain silicone residue from the manufacturing process. Use a regular non-abrasive white toothpaste to remove this residue (do not use gels or gritty paste as this will scratch your lens). Toothpaste contains silica which will help to remove small particles from your mask. Put a dab of toothpaste on the inside of the lens and gently rub it around in a circular motion. Rinse the toothpaste off. Use a soft, dry wash cloth to dry. Repeat as needed. Once the mask is clean and ready for use, attach the breathing tube. Make sure the breathing tube is clear of debris and air flows freely through the mask.
CHECKING THE SEAL
Pull the straps of the mask over your head and check the fit of the mask on your face. Breath normally to check for any leaks. If you feel a slight pressure change when you breath, then you have a good seal. Without a proper seal around your nose and cheeks, proper air flow may be impacted and the chances of fogging increase. If the mask is too loose or too tight take the mask off of your face and adjust the straps accordingly. (DO NOT OVER TIGHTEN.) For an optimal experience, shave any facial hair you may have as it could prevent a proper seal and may cause leaking in the mask.
USE
Once in the water, swim on the surface and breathe calmly through your mouth or nose. If you feel light-headed remove the mask immediately. Keeping your chin slightly up will create the best breathing experience. If you feel any obstruction to your breathing, it may be due to the snorkel being covered in water temporarily. The dry top snorkel design will prevent water from entering through the top of the snorkel. If water leaks into your mask, simply lift your head out of the water and it will drain out of the chin valve. No need to remove your mask to clear it of water.
CARE
Rinse and soak with tap water using a small amount of detergent to help with cleaning. Wipe the mask down with a microfiber or non abrasive towel to prevent water spots and then allow the mask to air dry. Store the mask in the included case and avoid exposure to direct sunlight and black rubber material as it could stain the silicone insert. Avoid leaving the mask in sandy areas when not in use.


SNORKELING IS AN AMAZING EXPERIENCE.
MILLIONS OF PEOPLE SNORKEL EVERY YEAR WITHOUT INCIDENT, AND WHEN DONE CORRECTLY, SNORKELING IS A SAFE ACTIVITY. 
However, participating in the activity and the use of this product involves inherent risk of injury or death, which the participant assumes when engaging in the activity. These risks include but are not limited to:
1. Drowning: drowning is possible while snorkeling regardless of the equipment used. Most drownings occur in less than 3 feet of water.
2. Panic. Panic attacks while in the ocean are dangerous. If you feel a panic episode coming on, remove the mask and return to your boat or the shore immediately.
3. Aggravation of a Medical Condition: If you have pre-existing medical conditions, you may be at a higher risk. When snorkeling, you get less amounts of air than you do on land so if you have a heart or lung condition, check with your doctor before using this product. If you have any difficulty breathing while using the mask, remove it immediately. Take regular breaks between snorkeling sessions.
4. Exposure to elements: the ocean or other bodies of water contain dangerous conditions such as rip tides, underwater obstacles, contact with dangerous animals or other dangers.
5. Not suitable for children under 12 years old
6. Flotation device: use of flotation device can provide additional safety for users of all skill levels. However, be aware that use of this product in association with a flotation device can create a drowning risk if the user passes out while floating face-up which may obstruct the snorkel tube. Always snorkel with a partner and have a safety check system in place.
CAUTION: Please follow the instructions carefully to maximize your snorkel experience and to maintain safe use of the product. Not suitable for children under 12 years old. Wildhorn Seaview masks are only meant for use according to the manufacturer's instructions. Improper use of mask or use other than for snorkeling may result in injury or death.