Full Face Mask PPE Surge Crisis Conversion
---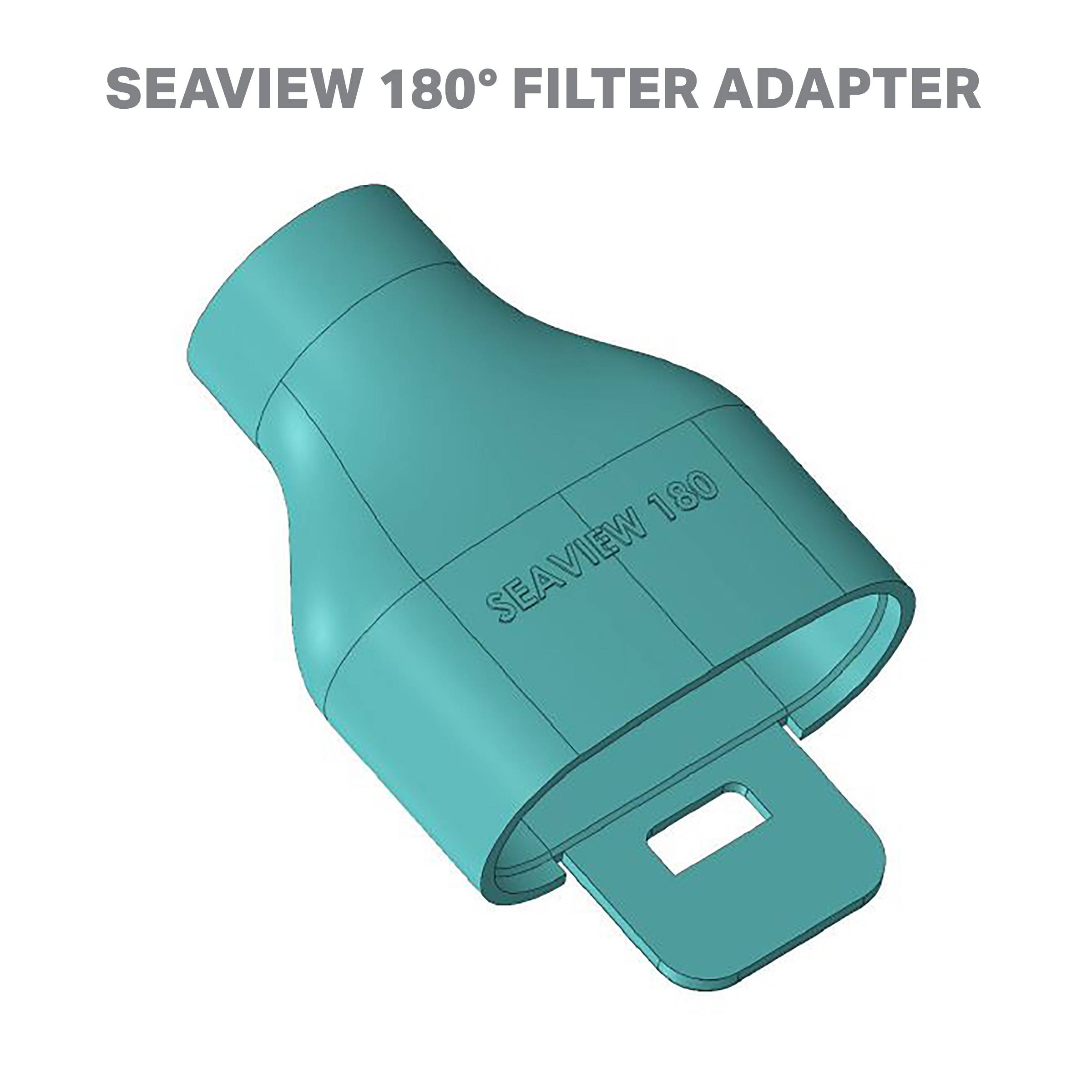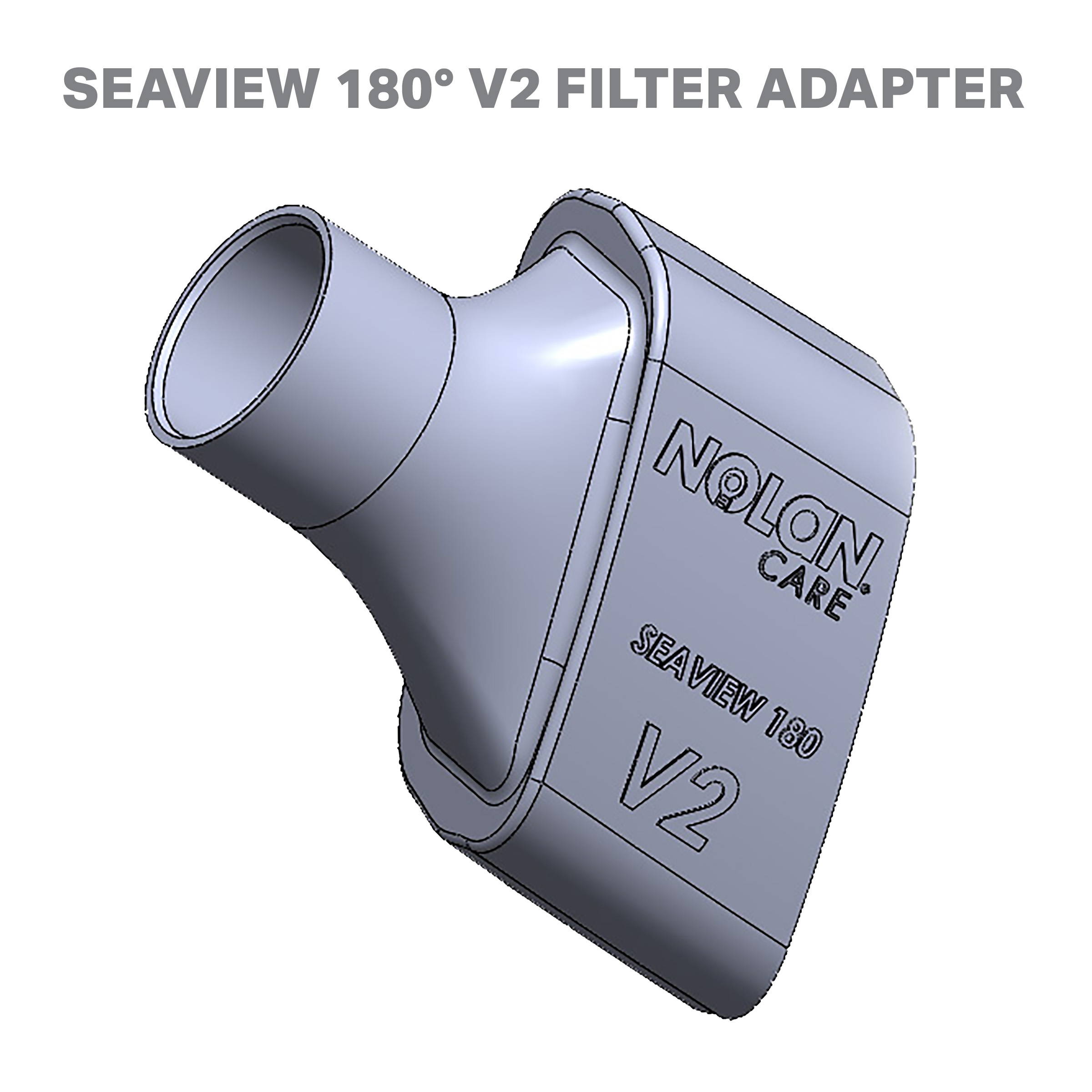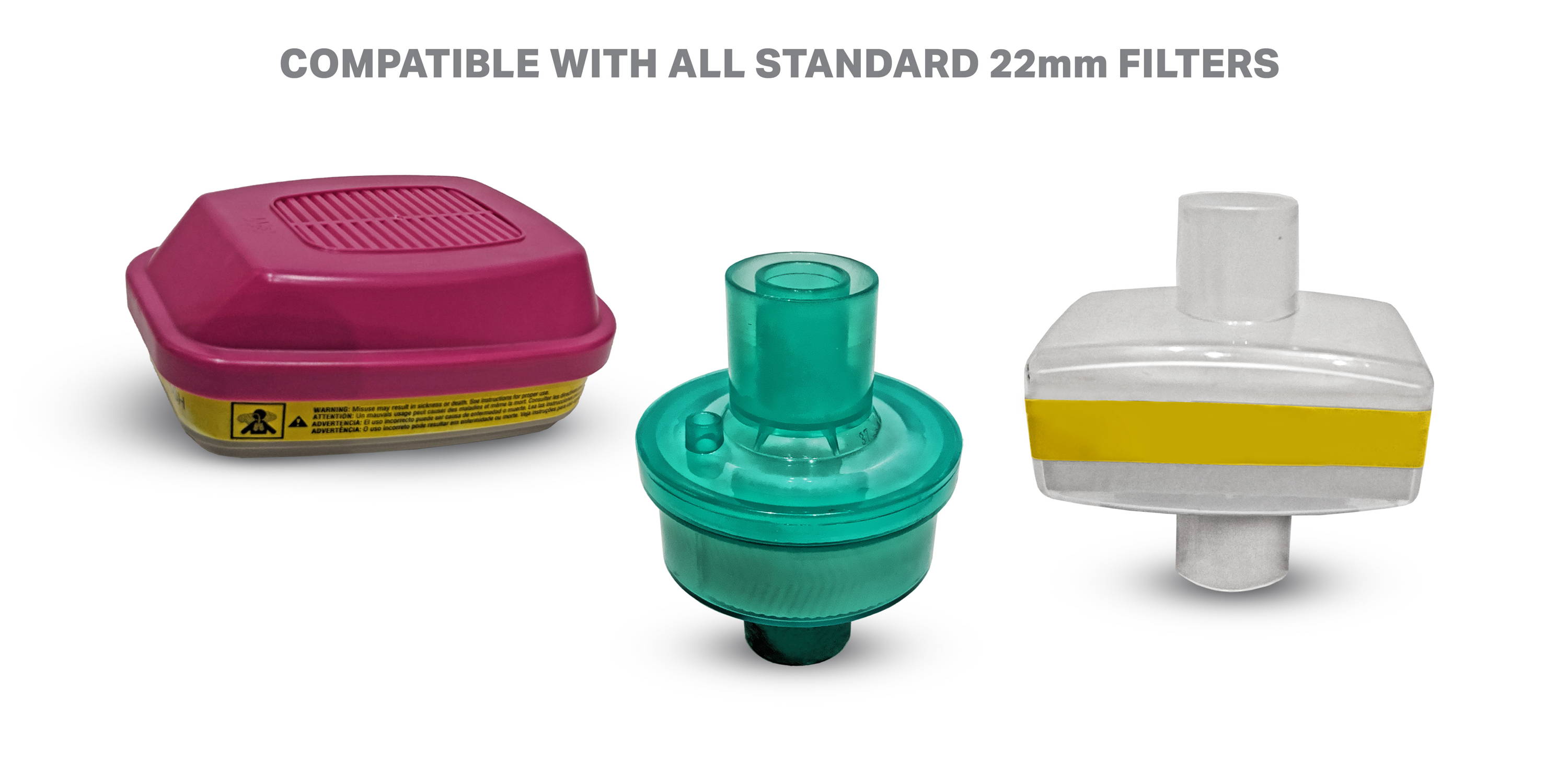 ---
OUR COVID-19 EFFORT
In March 2020 Wildhorn Outfitters®, makers of outdoor recreation products & the Seaview 180° full face snorkel mask, partnered with key US industry leaders and academic research institutions to adapt full face snorkel masks for provisional deployment as PPE respirators or ventilated solutions with COVID-19 HCP and patients. Located in Salt Lake City and founded in 2015, Wildhorn helped popularize the full face snorkel mask in the US market via the Seaview 180°.TM  Wildhorn produces gear that is unique, comfortable and safe for retail outdoor enthusiasts.
COVID-19 Details: A surge in demand for the Seaview 180° associated with the deployment of full face snorkel masks in Italian and Belgian hospitals caused Wildhorn Outfitters to reserve their exclusive rights to acquire and transport their remaining 78k of pre-manufactured Seaview 180° masks for use only in the US for healthcare settings. Financial and logistical help from FEMA, US regulatory agencies, and other mobilized healthcare support organizations can reduce the time and price for deploying this inventory to the benefit of hospitals, HCP & COVID-19 patients.
The Stanford "Pneumask" N95 respiratory adaptation of full face snorkel masks received a provisional FDA accommodation for emergency, improvised use by individual healthcare professionals  via an updated FDA Enforcement Policy for Face Masks & Respirators in early April.
Helping US Healthcare & Hospital Outcomes
Wildhorn is helping individual healthcare professionals acquire emergency reusable Seaview 180° face masks.
We are accepting prepaid, pre-order batch commitments from US HPE professional associations and other similar channels, without a COVID-19 retail price increase. Prepaid, pre-order batch commitments are required due to recent mass acquisition and transportation constraints with China.
We are helping individual ICU/critical care emergency healthcare professionals to improvise an adaptive full face respirator or elastomeric respirator for pathogenic ICU COVID-19 contamination.*
CDC studies have increasing evidence for persistent aerosolization and widely distributed surface contamination in ICUs as far as13 ft. away from the ICU patients after aerosol generating procedures.
We are working to help healthcare providers access adaptive ventilated respiratory solutions from the Seaview 180° face mask initiatives currently being tested.
A future 3D printed adapter for the Seaview 180° could allow HCP critical care professionals to breathe through either a viral particle filter or a powered air-purifying respirator(PAPR). These are still in validation testing for clinical deployment with Ford, GM & NASA Jet Propulsion Labs.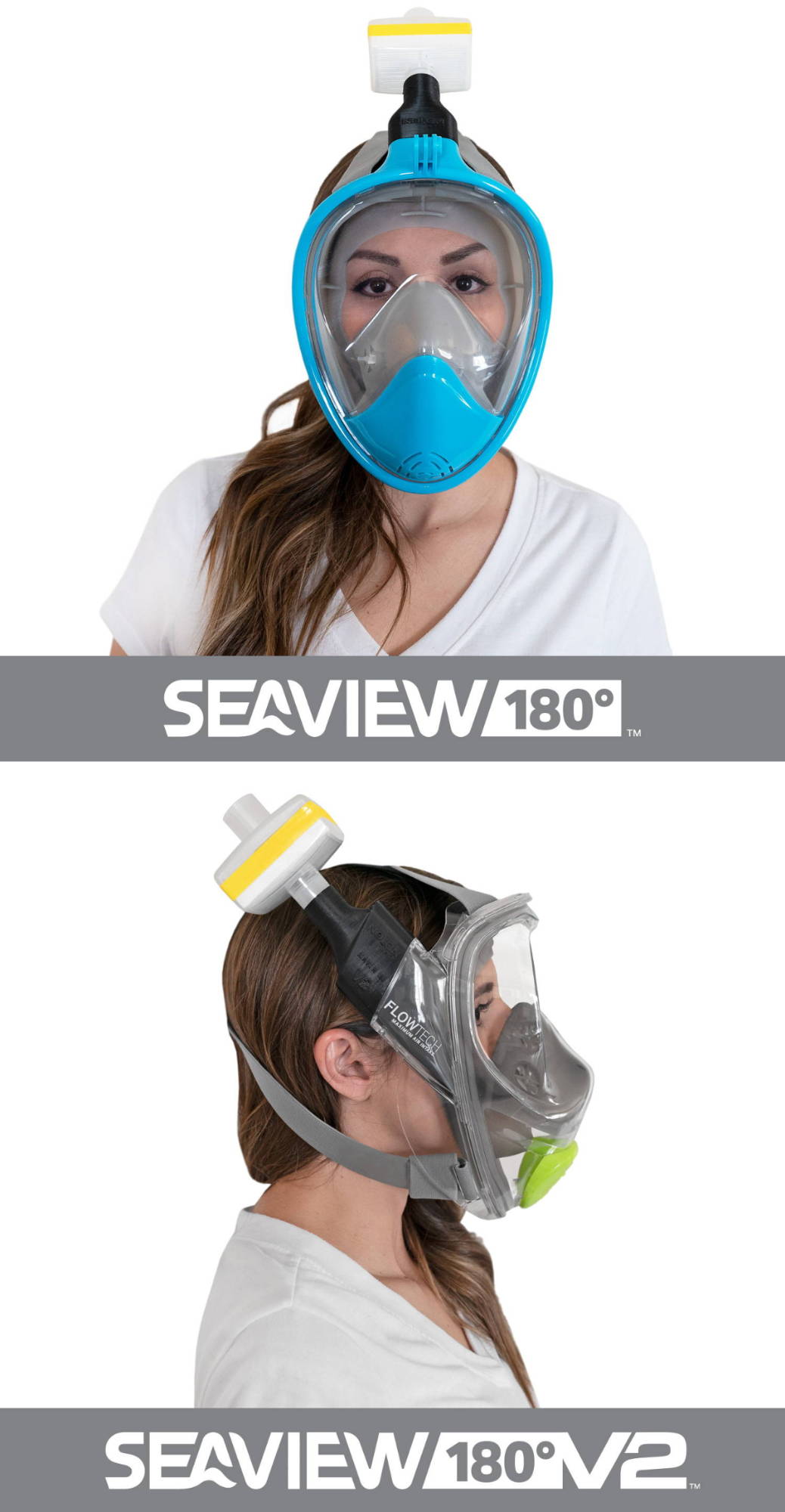 HEALTHCARE PERSONNEL (HCP)
Why Full Face Snorkel Masks for Healthcare Personnel (HCP)?
➤ Designed for underwater use, full face snorkel masks have a clear plastic lens that covers the face and provides eye protection. The full facepiece covers roughly from the hairline to below the chin.
➤ The facepiece is made from 100% polycarbonate with liquid medical grade silicone edges that form a tight seal against the user's face. This barrier protects against splashes and shields the oronasal area of the face.
➤ Made for non-technical people, the natural breathing design of the full face snorkel mask makes it work for every-day people in protracted use situations.
➤ Often removed or adjusted depending on the use environment, the full face snorkel mask can be donned and doffed with ease.
➤ Designed for close observation of sea life as well as a seascape vista, full face snorkel masks have a fog-resistant, broad field of vision.
➤ Deployed for abrasive sea and salt water, polluted settings, and/or extreme heat and cold, the full face snorkel mask maintains function in many environments.
➤ The durability of the mask makes it reusable/sanitizable.
➤ The breathing tube/snorkel is removable for most models—making it available for emergency improvised respirator solutions for COVID-19.
---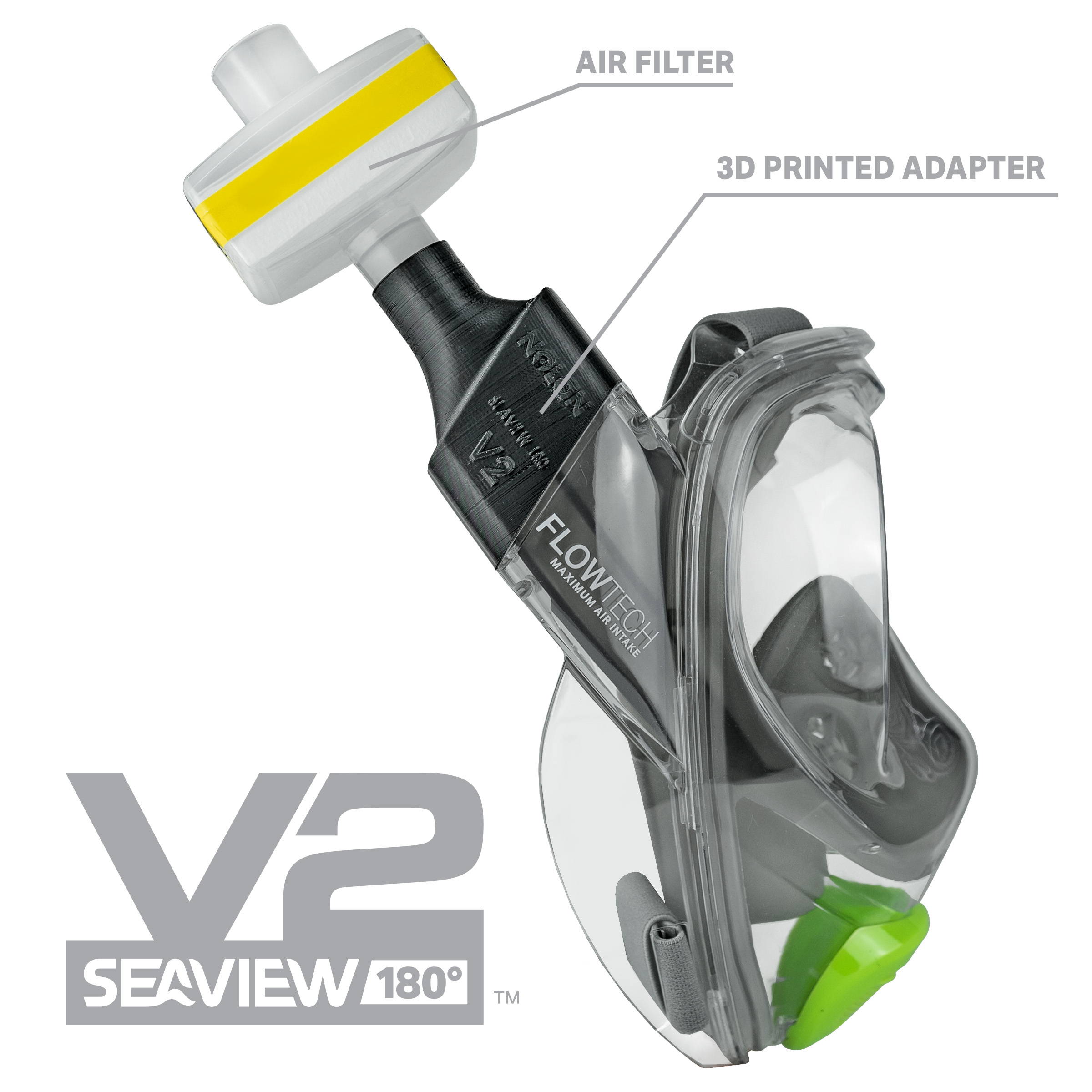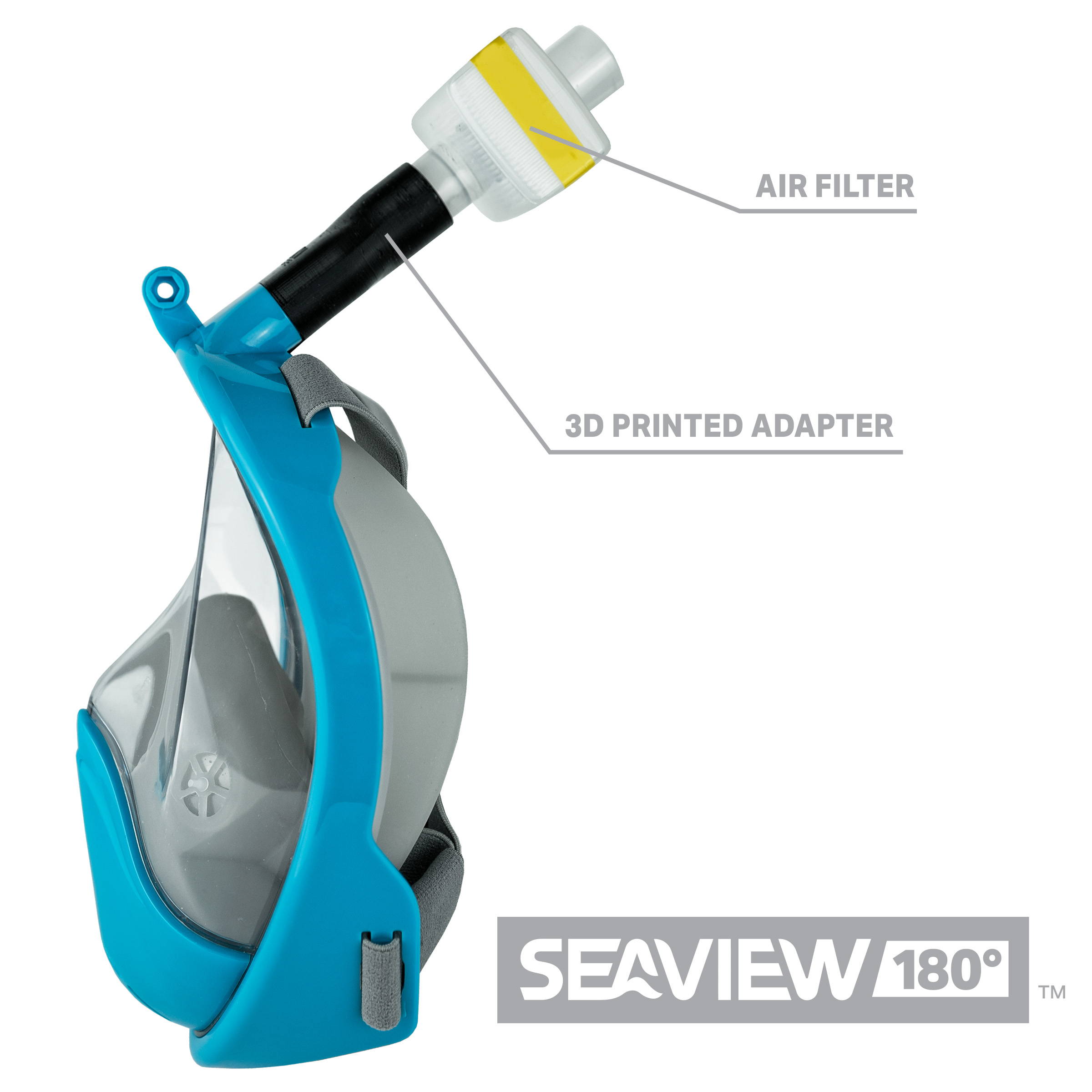 WHY WILDHORN OUTFITTERS SEAVIEW 180° FOR HCP?
➤ Experience: We are known for products with critical safety and functionality in rugged, harsh and unpredictable environments, Wildhorn has 5 years of commitment to function, durability and protracted reuse that attracts and retains a strong, loyal customer base.
➤ Technical Leadership: in 2016 the Wildhorn team specified a Seaview 180° Work of Breath (WOB) Standard for breathing security in the absence of industry standards. Measuring WOB increased airflow and decreased breathing resistance for the Seaview 180°V2 patent.1 The COVID-19 Stanford biomedical engineering collaborative recently worked with Wildhorn on WOB analysis for breathing ease measurements in their N95 respiratory HCP "Pneumask." 
➤ COVID-19 Adaptability for HCP: The Wildhorn team is working around the clock to prototype and test provisional adaptations of the Seaview 180° for COVID-19 HCP & patients with recognized organizations such as the Ford Motor Company, General Motors (GM), NASA JPL, University of Utah, Penn State, Stanford, Dive Lab, Boston Scientific, Mountain West Anesthesia, Mount Sinai Medical Center, North American Partners Anesthesia, Stellar Design, Golden Colombia Joyeria, Sig Medical Corp, Tad Truscott Professor Mechanical & Aerospace Engineering, The Barnes Group and many others.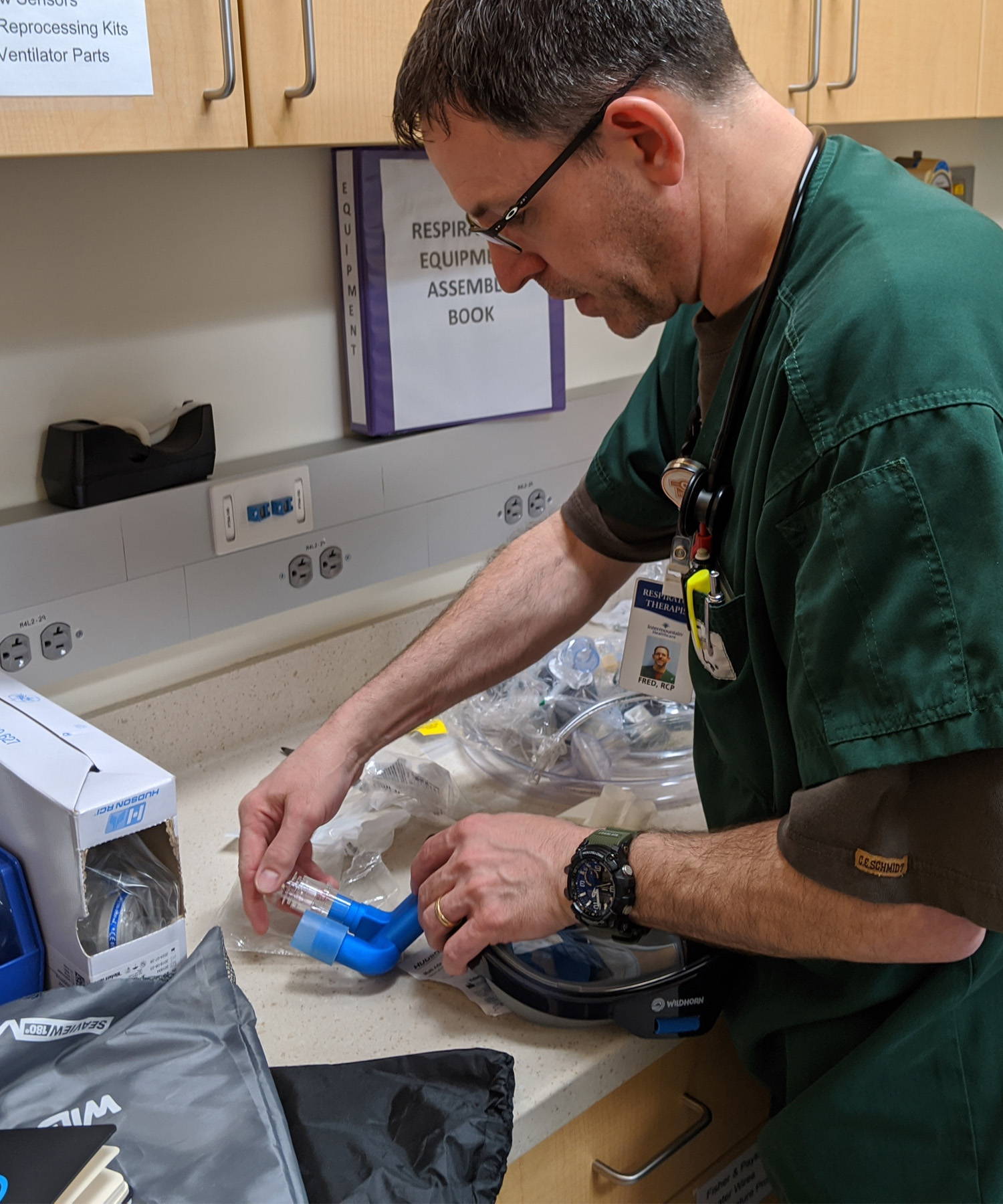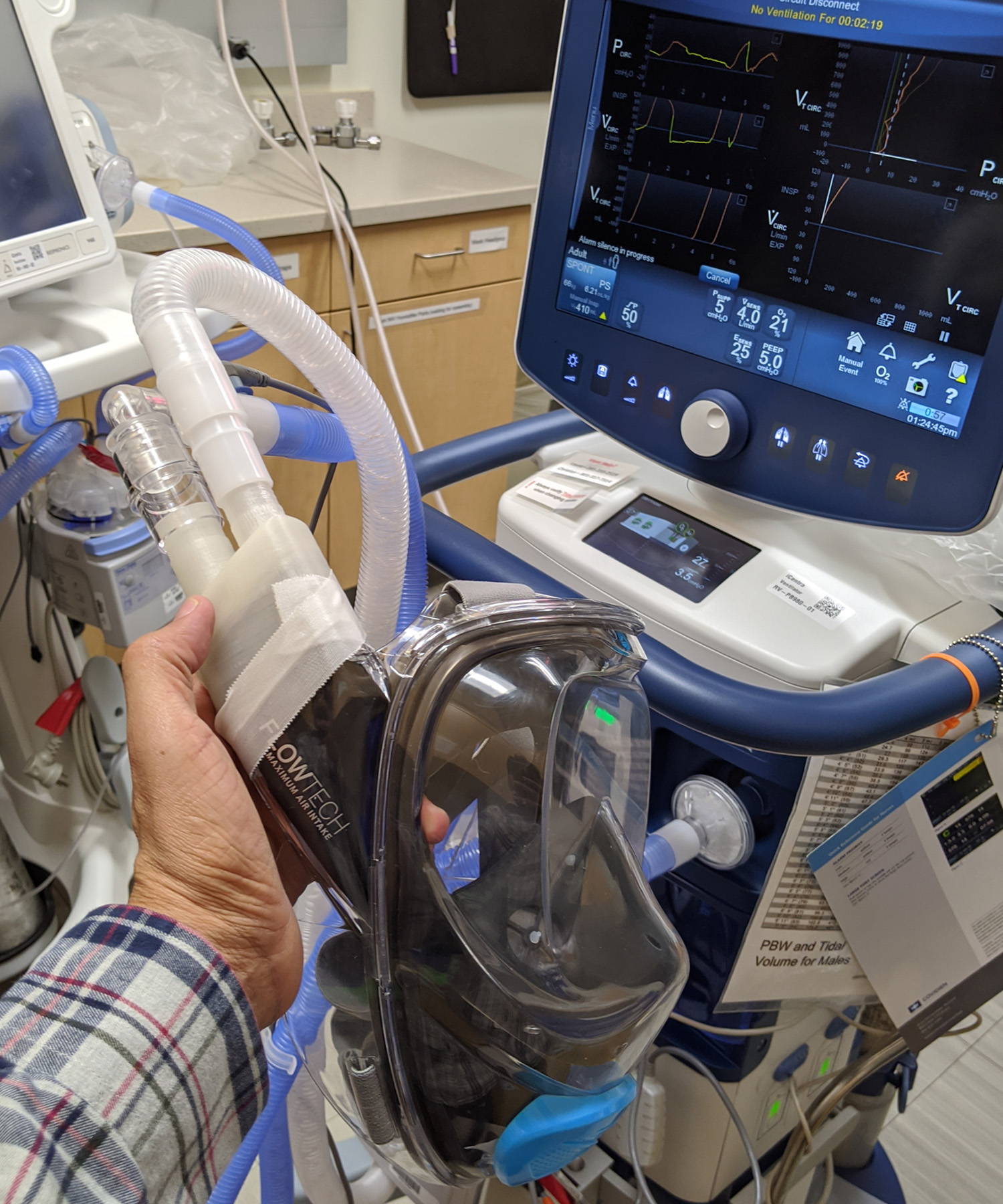 ---
*Open source 3D printable CAD files for Seaview 180° viral filter adaptors, preliminarily tested to maintain N95 or higher COVID-19 filtering capacities, are available for improvisational use from Wildhorn Outfitters. Open source sanitization techniques for full face snorkel masks are available online from Stanford "Pneumask."
References:
1-Wildhorn Outfitters
2-Stanford Pneumask
3-Issinova
4-FDA Enforcement Policy
5-CDC Emergency Infectious Diseases